Édouard Glissant: One World in Relation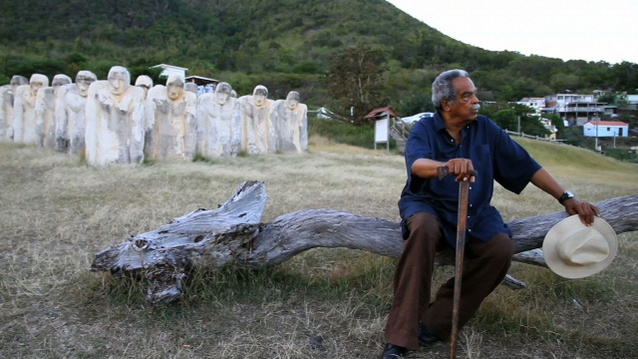 As part of the project Notes from a trembling community in a wilful state of flux, HMK is pleased to announce the screening of Manthia Diawara's Édouard Glissant: One World in Relation.
The philosopher, writer, and poet Édouard Glissant is considered a forerunner of thinking on globalization and a world of diversity and interrelations. Of particular importance has been his theory of the 'Poetics of Relation' in which he uses the concepts of 'Relation' and 'Tout-monde' to meditate on the new meanings of globalization, chaos, violence, equality and justice.
In the documentary film Édouard Glissant: One World in Relation filmmaker Manthia Diawara accompanies Glissant aboard the Queen Mary II on a transatlantic journey from Southampton, England to New York City as he speaks about his life and work. This poetic meditation continues during a voyage to Glissant's native Martinique as the filmmaker and thinker explore our understanding of relation and the theory of globality as a continual process of relating.
Wednesday 5 September, 2018
Duration: 50 minutes
Language: French with English subtitles