Notes from a trembling community in a wilful state of flux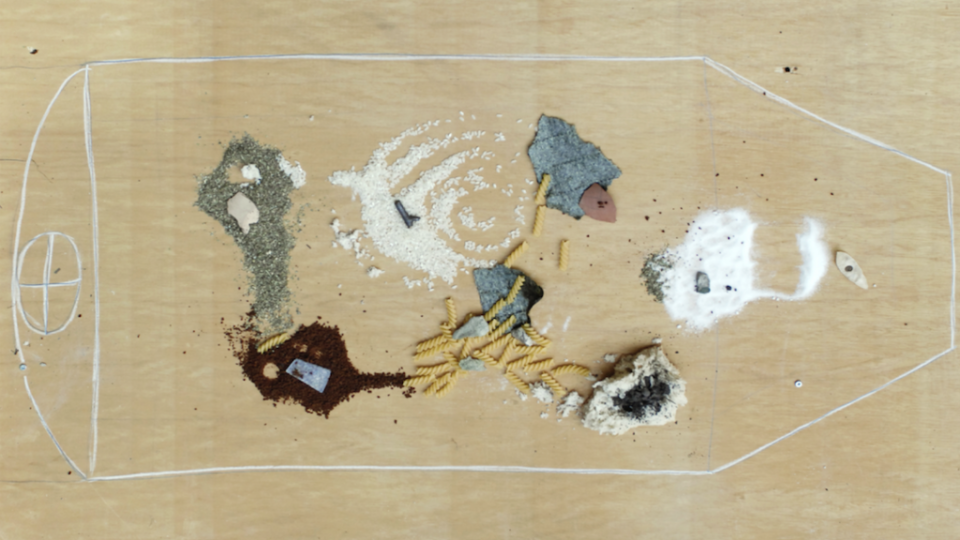 Taking its inspiration from the writings of poet and philosopher Édouard Glissant (1928-2011) Notes from a trembling community in a wilful state of flux focuses on the movement and multiplicity of language, cultural identity, and the production of knowledge.
With his book Poetics of Relation (1990) Glissant offers us a tool to reimagine the most pertinent questions of our time. 'Instead of fixed places of origin, he offers sites of connectivity, where multiple histories and ways of being can coexist. Instead of roots, he offers the dynamic process of creolization, a poetics defined by its openness to transformation. Instead of a world of nations, he offers the archipelago, an image of the world in which we are all connected while remaining distinct.'[1] One of the guiding principles in Glissant's thinking, as well as this exhibition, is the concept of opacity (opacité). Opacity, unlike transparency, welcomes the untranslatable and unknowable. Glissant claims a 'right to opacity' and invites people to accept that which they don't understand.
Notes from a trembling community… experiments with different modes of relation and production through working collaboratively, and reimagining the process of exhibition making. The starting point for the project lies in a residential house in Berlin where a fluctuating group of artists, social scientists, children, musicians, curators, workers and thinkers came together last July. Here, starting with the organising principle of a daily meal together, they inaugurated a process of research into the poetic borders distinguishing and connecting them. Since then the invitation to contribute has been opened up further to a wider network of friends and like-minded people across the globe.
The installation at HMK is not meant as the final stage of the project, but as another phase of a longer dialogue using Glissant's ideas as a methodology and praxis, connecting multiple voices while keeping their distinctiveness. Notes from a trembling community… is conceived as a four-dimensional archipelago, giving the audience the possibility to draw their own lines to this ongoing project through work-in-progress, sound, video, performance, images and ideas.
Exhibition from September 7 till October 20, 2018
With: Tomás Bartoletti, Oliver Bulas, Season Butler, Coletivo Kókir, Maurits Koster, Judith Lavagna, David Magnus, Mahony, Gerald Mandl, Luz Peuscovich, Pablo Pijnappel, Esper Postma, Aiko Tezuka, Leo Zhao
---
[1] https://henryfskerritt.com/2012/08/16/book-review-edouard-glissant-poetics-of-relation/